A durable and resistant structure for wood deck boards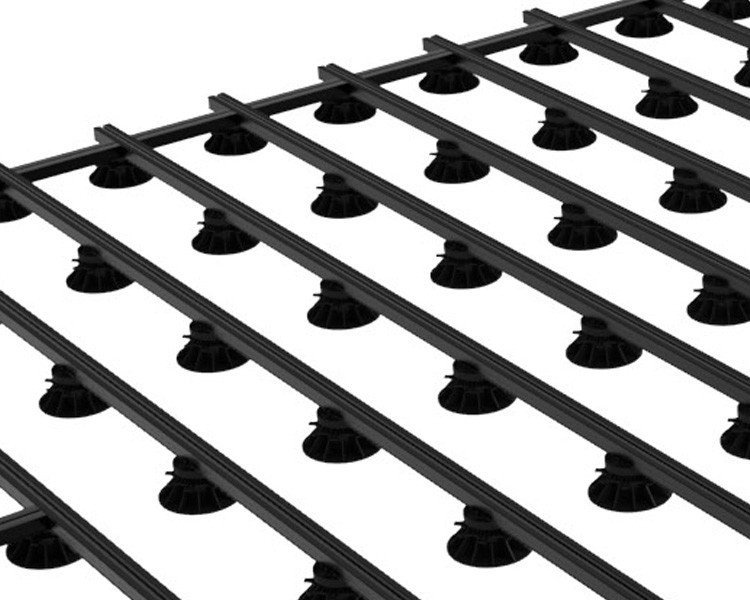 Know everything
Rot-proof - Weather resistant
Quick and easy assembly
Removable modular design
Excellent mechanical resistance
No warping - Perfect flatness
Guaranteed for 25 years
A modular and durable design
The Structur'AL® design is an assembly system for aluminium joists which clip onto NIVO® adjustable pedestals. Offered for both the installation of deck boards and the installation of stoneware tiles, this design offers many possibilities in a single structure!
Completely rot-proof and removable, this system is more effective than pine or exotic wood joists and fully satisfies new technical requirements. It helps you not worry about the durability of your joists!
Quick and easy installation
Installation and disassembly of the StructurAL® joist
The aluminium joist easily clips on the over-pedestal. Simply press on the over-pedestal to unclip it!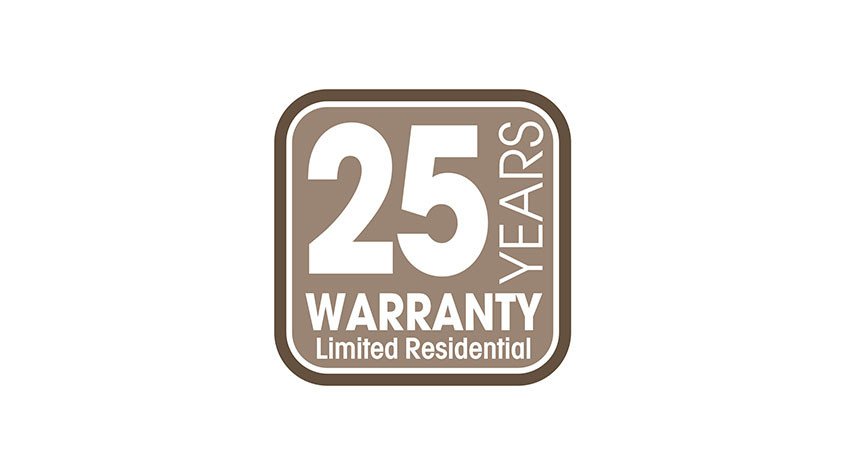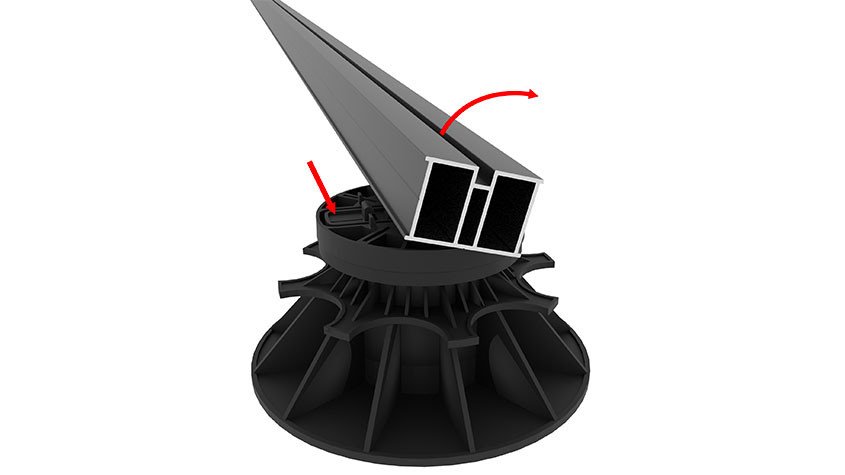 Components of the StructurAL® design
Square

• Spacer fastening
• Dimensions 35x35x35mm
• Provided with self-drilling screws

Cobra Tee AL

• For Wood & Composite Wood Decks
• Universal dual-material clip
• Integrated screw
• Provided in bags of 90 clips + screws

Joist connection sleeve

• For joist connection
• Sizes: 35x175mm
• Provided with self-drilling screws

Start/end clip

• Matte black powder-coated clip
• Adapts to the thickness of the deck board
• Sizes: 35x175mm
• Provided with self-drilling screws

Over-pedestal

• Junction part between adjustable pedestals and aluminium joists
• Helps clip on and clip off the joist
•Easily disassembled

Stainless steel screws for aluminium joist finish

• Brown or grey powder-coated screw
• Adapts to the colour of the deck board
• Dimensions 4x35mm
• TORX T5 head

Self-adhesive EDPM tape 20m

• 10 x 5 mm - length 20 m
• Reduction of vibrations and noise
• Density: 110 kg/m3 - Shore A: 35
En poursuivant votre navigation sur ce site, vous acceptez l'utilisation de cookies pour vous proposer des services et offres adaptés à vos centres d'intérêts.
Accept
To know more about it
La version de votre navigateur est trop ancienne
Vous ne pourrez pas afficher de manière optimale le contenu de ce site. Télécharger