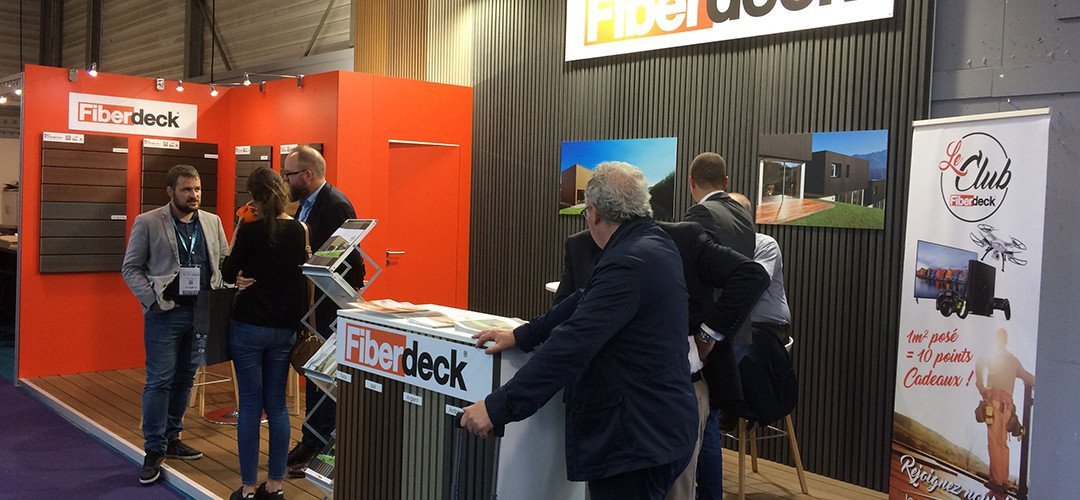 Fiberdeck was present at the Carrefour International du Bois in Nantes from 30 May to 1 June 2018. On this occasion, Fiberdeck® presented its WEO® composite wood cladding for the 1st time!
Derived from the co-extrusion technology of deck boards, WEO® cladding received the warmest welcome from both visitors and partners! The only cladding to perfectly resist the test of time without losing colour, WEO® boards remain unrivalled on the French market, justifying the curiosity and excitement about this new façade solution! What a success!
We would like to thank all visitors and partners for these moments of exchange and sharing, which contributed to the exceptional success of this event!
See you very soon for the next edition!