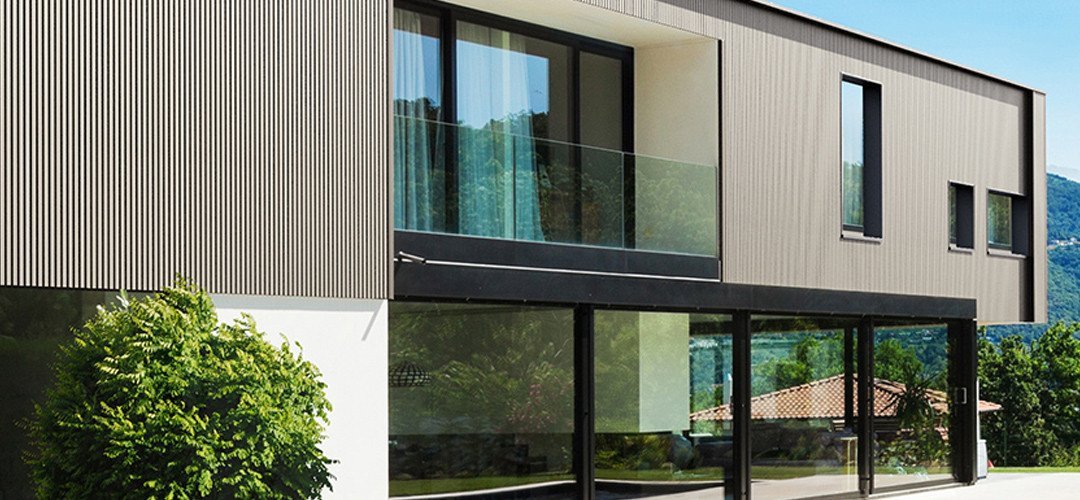 Fiberdeck developed its composite wood products for façade siding. A specialist for over 10 years in the decking market, Fiberdeck is making the most out of its experience in composite wood deck boards by offering you a cladding range with equivalent resistance and stability properties!
Borrowed from deck boards, the co-extrusion technology applies to WEO® cladding boards, guaranteeing perfect resistance of boards to UV fading and excellent mechanical maintenance. Your façade will not only keep its shine without dulling colours, but WEO® cladding boards are also devoid of any porosity, eliminating the risk of delamination or chalking over time!
WEO®  cladding is offered in 4 colours – 2 wood tones and 2 grey tones – on a trendy false open-joint profile with fasteners screwed in the wave base using stainless screws that are the same colours as the boards for a more discreet finish. WEO® cladding can also be installed both vertically and horizontally, according to compliance with existing standards  (compliant with DTU 43.1 – consult our implementation guide soon*).